"We Can Open Up Society": Sweden Lifts Nearly All Covid-19 Restrictions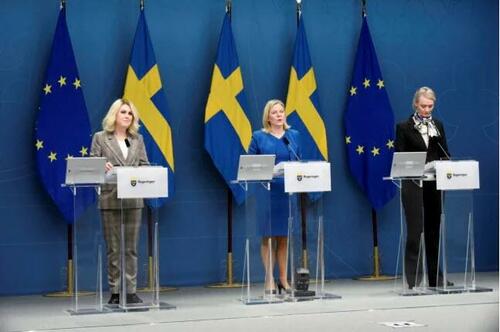 "We Can Open Up Society": Sweden Lifts Nearly All Covid-19 Restrictions
by Tyler Durden, https://www.zerohedge.com/
In a press conference on Thursday morning, the Swedish government announced plans to remove the majority of restrictions against Covid-19 on February 9th, the Local.se reported. Prime Minister Magdalena Andersson, Health Minister Lena Hallengren and the Director General of the Public Health Agency, Karin Tegmark Wisell, announced that almost all restrictions will be removed on February 9th, and that those working from home should prepare to return to work.


–




"The pandemic is not over, but is entering a completely new phase," said Andersson. "We are nearing the point for Sweden to open up again."




–




The government explained that the decision to open up was based on a number of factors, partly that Omicron appears to be a milder variant of the virus, and partly that the percentage of Sweden's population who are fully vaccinated or have taken a booster dose continues to increase.




–


"There are multiple international studies of a milder illness, and the data we have from Sweden paints the same picture," Andersson explained. "The rate of vaccination in Sweden has been high in recent weeks," she continued, stating that this means that "we can open up society, at least for all who have been vaccinated".
–
Almost 50 percent of over-18s in Sweden have received their third dose of the vaccine, and more than 86 percent of over-12s have received their first dose. Sweden does not recommend the Covid vaccines to children under the age of 12, unless they are particularly at risk.


–




Health Minister Lena Hallengren also stated that "the government is planning on removing travel restrictions introduced on December 21st for the Nordic countries", stating that they would provide more information as soon as it was possible.




–


read more.
end