Mayo Clinic Fires 700 Unvaccinated Employees Weeks After Nurses' Warning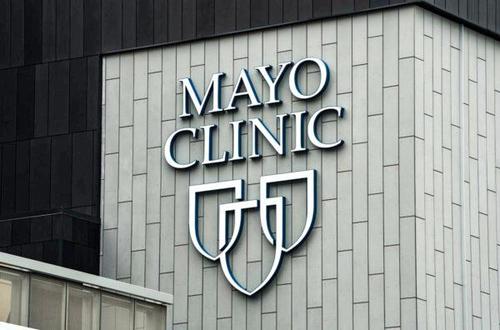 Full Court Press for the coming Mark of the Beast vaccine!!
Mayo Clinic Fires 700 Unvaccinated Employees Weeks After Nurses' Warning
by Jack Phillips via The Epoch Times, via https://www.zerohedge.com/
The Mayo Clinic in Minnesota fired 700 unvaccinated health care workers on Tuesday, despite nurses at the clinic issuing a warning several weeks ago about staffing issues.


–


"While Mayo Clinic is saddened to lose valuable employees, we need to take all steps necessary to keep our patients, workforce, visitors, and communities safe," the Mayo Clinic said in a statement Tuesday in confirming the mass firings.


–




"If individuals released from employment choose to get vaccinated at a later date, the opportunity exists for them to apply and return to Mayo Clinic for future job openings."




–


The employees had until Monday to get the COVID-19 vaccine. Officials said the 700 workers who were terminated represent approximately 1 percent of the Mayo Clinic's 70,000 employees.


–




"While final numbers are still not available, nearly 99 percent of staff across all Mayo Clinic locations have complied with the required vaccination program, meaning they have been vaccinated or have received medical or religious exemptions," said the Clinic in its statement.


–
Outside of Minnesota, the Mayo Clinic operates hospitals in Wisconsin, Arizona, Florida, and Iowa. The Mayo Clinic is the largest employer in Minnesota.
–
"Based on science and data, it's clear that vaccination keeps people out of the hospital and saves lives. That's true for everyone in our communities—and it's especially true for the many patients with serious or complex diseases who seek care at Mayo Clinic each day," added the Mayo Clinic, without noting that studies and data suggest the COVID-19 Omicron variant appears to easily infect fully vaccinated individuals.


–


read more.
end