The 'Vaccines Are The Answer' Narrative Blown To Smithereens As More And More Of 'The Fully Vaxxed' Are Becoming Ill And Dying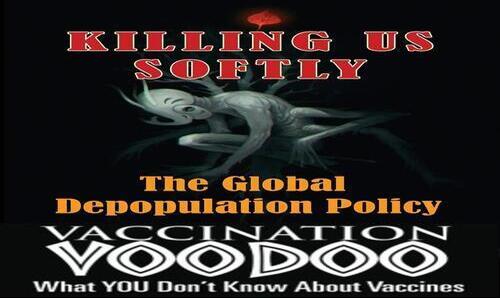 The 'Vaccines Are The Answer' Narrative Blown To Smithereens As More And More Of 'The Fully Vaxxed' Are Becoming Ill And Dying
by Stefan Stanford – All News Pipeline – Live Free Or Die, https://allnewspipeline.com/Home.php
– Everything Happening To America Designed To Cause Chaos, Insanity, Hatred, Violence And Division 


–


According to the CDC's own definition of 'vaccine', a vaccine is: A product that stimulates a person's immune system to produce immunity to a specific disease, protecting the person from that disease.


–


While Reuters put out this 'fact check story' back in February titled "The mRNA coronavirus vaccine is a vaccine, and it is designed to prevent illness", we've gotten tons of proof over the past few days alone that this so-called 'vaccine' isn't 'working to prevent illness' with numerous different stories out recently all across the world blowing the globalists 'vaccine-is-the-answer-to-Covid narrative' to smithereens.


–


And while the left continues to insanely scream about about 'misinformation' about vaccines killing people, as Natural News had reported in this July 13th story, according to one medical doctor in the British Columbia in Canada, "the vast majority of people who are getting injected for the Wuhan coronavirus (Covid-19) will die within a few short years from heart failure" per Dr. Charles Hoffe, M.D.


–


So we'll be taking a look in this ANP story at the pure misinformation coming to the American people from our own public servants in government and from the mainstream media, proving they deserve the horrific trust levels they have amongst the American people, with our public servants in Congress approval rating at an absolutely horrific 12% according to this latest poll by Gallup.


–


So the first story that we absolutely have to take a look at now comes to us from Sky News, with even the 'correction' to that story out of the UK blowing up the globalists vaccine narrative.


–


With that story originally reporting that the UK's Sir Patrick Vallance had told a news conference that 60% of coronavirus-related hospital admissions were occurring in 'double-jabbed' people, but that Vallance later corrected his statement to say that 60% of those in hospitals were actually 'un-vaccinated', THAT WOULD STILL MEAN that 40% of those in the hospital for Covid now in the UK had been vaccinated, just the first story proving to us the vaccines don't work for everybody, if anybody.  And the drubbing of the globalists agenda didn't stop there. 
–
As this new story over at NBC Chicago reports, at least 151 people have died and more than 500 have been hospitalized in Illinois due to COVID-19 in "breakthrough" cases after they were fully vaccinated, according to state health officials.
–
read more.
end