Archbishop Viganò Exposes New World Religion of Global *Health* Salvation and New Sacraments
Note: I am not a Catholic neither to I believe in Catholic specific doctrine. Having said this Archbishop Vigano has been fearless in exposing the Satanic Globalists' New World Order plan. In this video. Dr Marshall explains further the coming One World Religion, the Plandemic SCAM, Great Reset …. See also:
–
Archbishop Vigano rips Vatican conference with Fauci, says Holy See 'servant of the New World Order'
–
Dr Taylor Marshall


A new desire for "salvation" has spread across the globe, but it's not a desire to be saved from Hell to enter Heaven. It's a medical salvation with medical sacraments and medical popes and priests like Bill Gates and Anthony Fauci. Archbishop Carlo Maria Viganò gave an interview to Dr. Maike Hickson for Schloss Rudolfshausen regarding the nefarious rise of a global movement desirous of a new faith, health salvation, and new sacraments. Dr. Taylor Marshall covers the first half of this interview and he comments along the way. The second part will be covered in a part 2 video.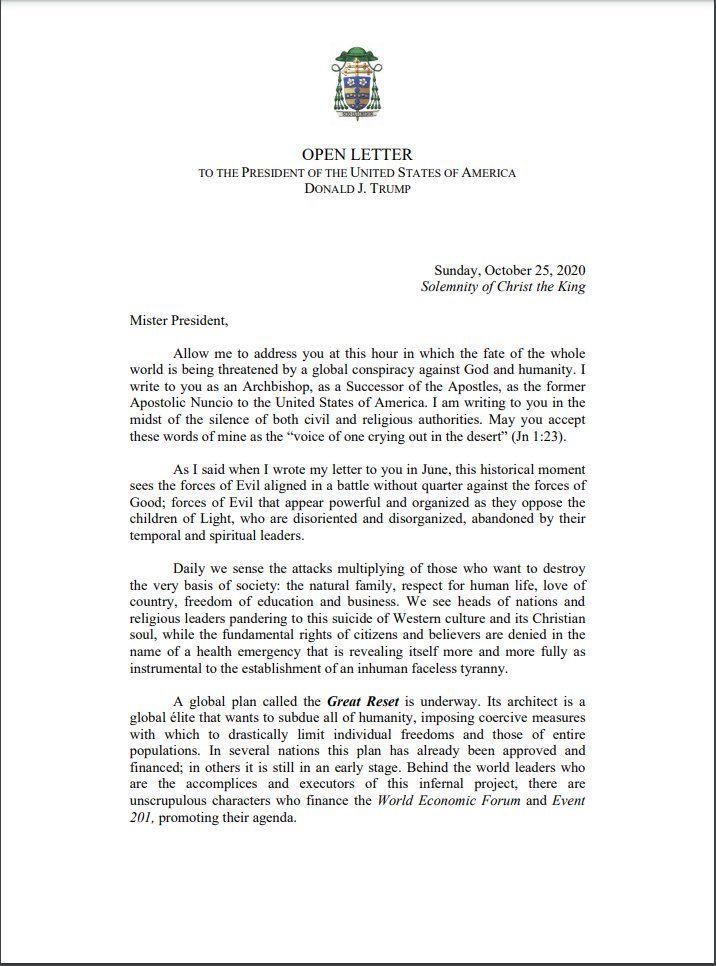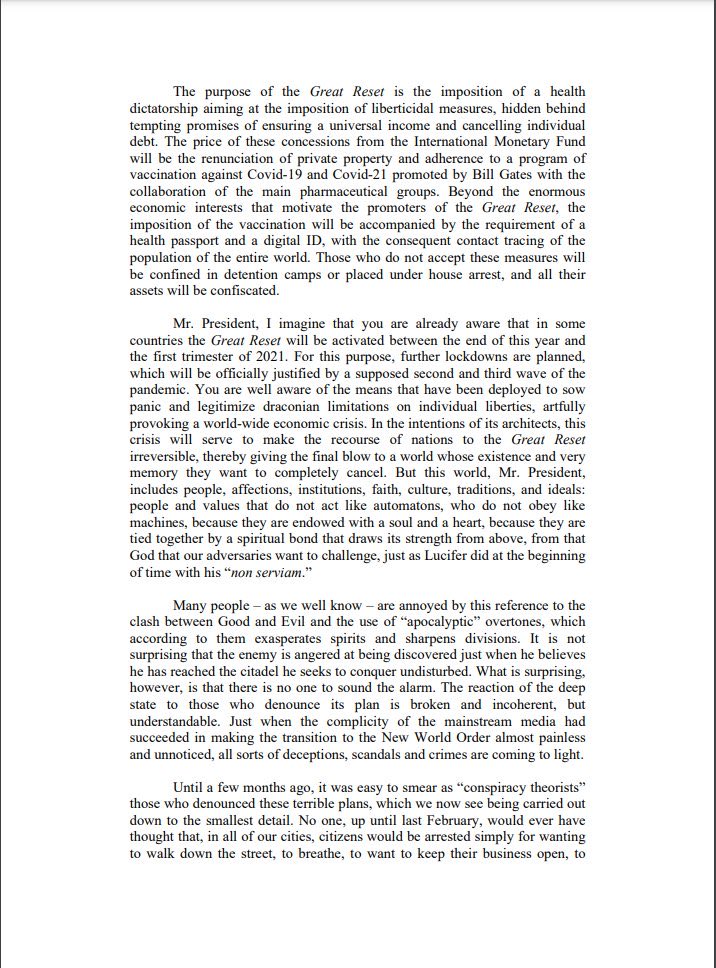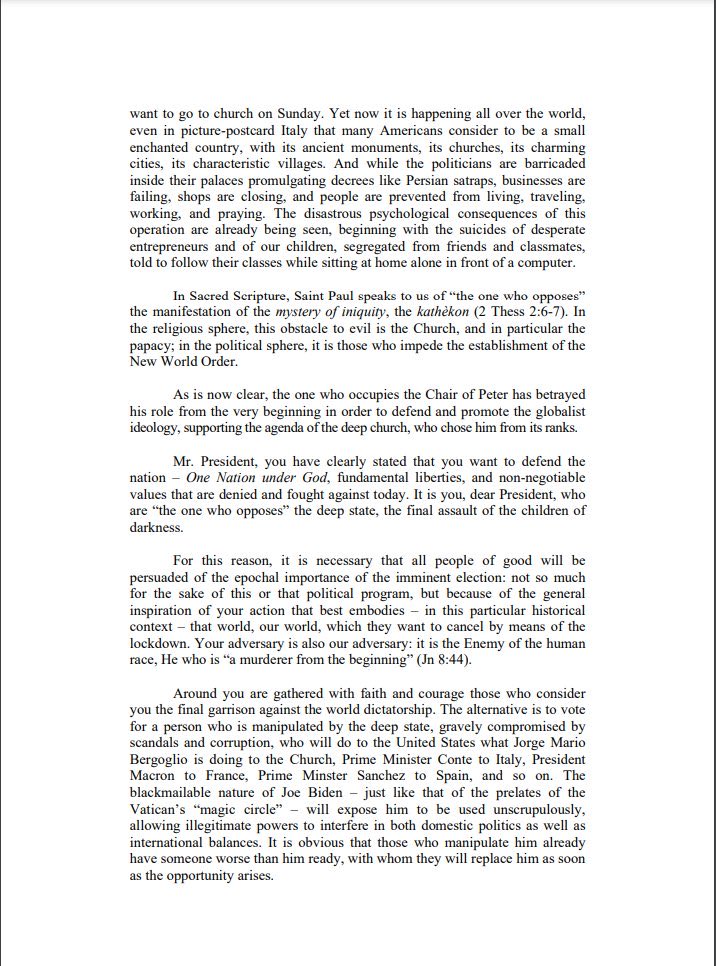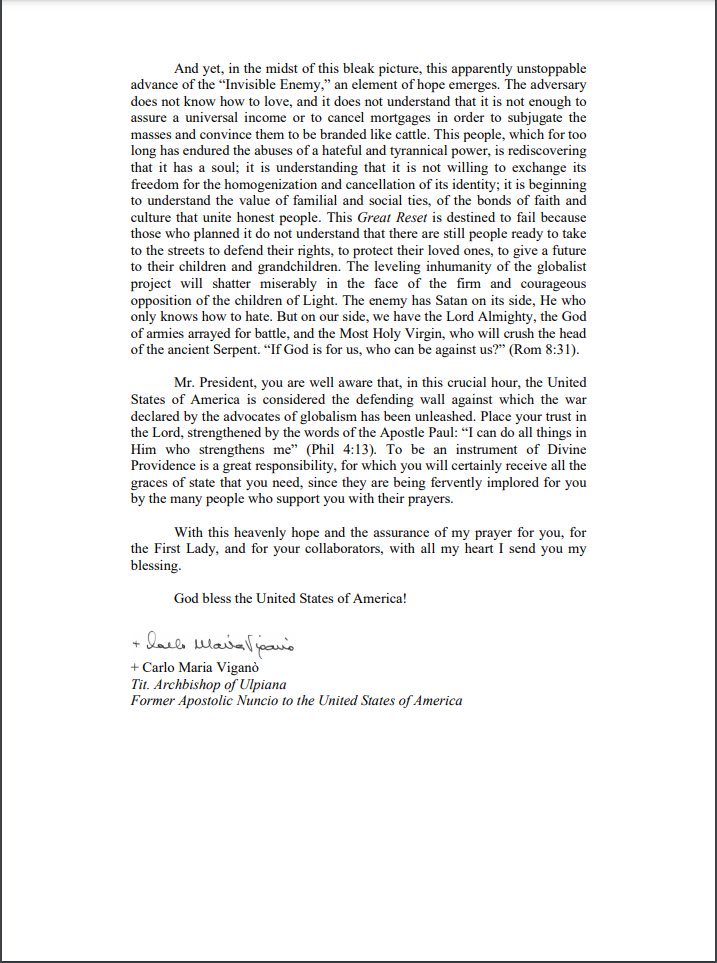 end