"We Want Revenge": Antifa Anarchists Activate After Biden Inaugurated
@POTUS why does the #antifa website redirect to the @whitehouse webpage. pic.twitter.com/iiwZUFTYdD

— jonathansilveira (@johnnysilveira) January 21, 2021
"We Want Revenge": Antifa Anarchists Activate After Biden Inaugurated
by Tyler Durden, https://www.zerohedge.com/
Update (2031ET): Someone on Twitter points out that Antifa.com is being redirected to whitehouse.gov. Watch above: 


…


Update (2021ET): While the mainstream media and the federal government drummed up imminent threats of right-wing violence during the presidential inauguration at state capitol buildings, nothing happened that was significant in reporting. 


–




Meanwhile, after the Biden inauguration, leftist groups, such as Antifa, are causing chaos in multiple cities.




* * *


Update (2034ET): Antifa is marching in multiple cities. The latest is Seattle, according to AntifaWatch. 


–


read more.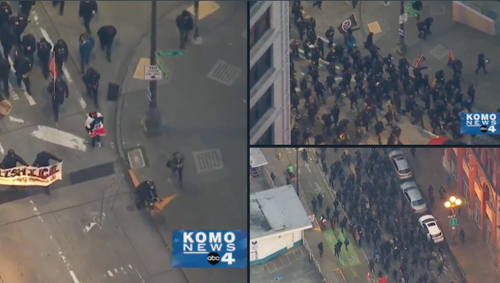 "Some property damage, likely ENDD, they are headed Northbound" – police scanner pic.twitter.com/JzTYEsHLg8

— AntifaWatch (@AntifaWatch2) January 21, 2021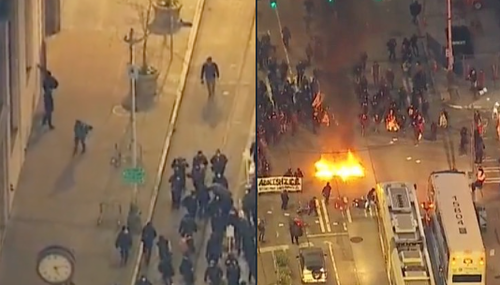 OTG footage of the flag burning from @BGOnTheScene. Hope he's disguised wellpic.twitter.com/4IgF5QyuIK

— AntifaWatch (@AntifaWatch2) January 21, 2021
JUST IN – Antifa on the move in Seattle a little over 8 hours since Joe Biden was inaugurated.pic.twitter.com/pjrQES9aUs

— Disclose.tv 🚨 (@disclosetv) January 21, 2021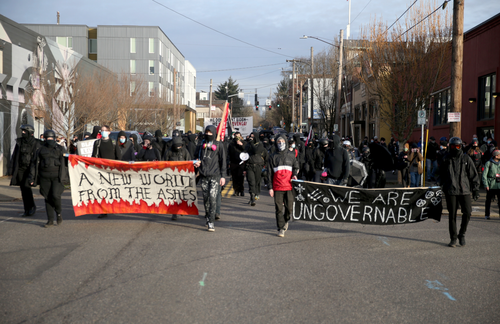 end