Signs Saudis Are Edging Towards Historic Israel Peace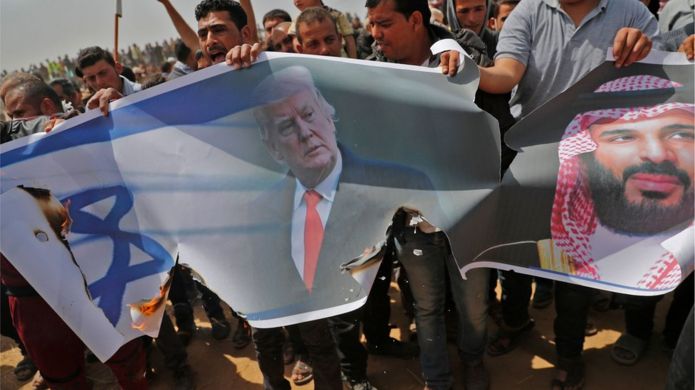 Signs Saudis Are Edging Towards Historic Israel Peace
by Frank Gardner, https://www.bbc.com/news
Will they or won't they? It's a question on a lot of people's minds in the Middle East right now. Are Saudi Arabia's rulers, historically critics of Israel and its treatment of the Palestinians, finally edging closer to normalising relations with the country often dismissively referred to in the past by Arab media as "the Zionist entity"?


–


Prompting feverish speculation on social media has been the scathing set of interviews given to Al-Arabiya TV by former Saudi intelligence chief and longtime ambassador to Washington, Prince Bandar Bin Sultan al-Saud, who lambasted Palestinian leaders for criticising recent peace moves with Israel by Gulf Arab states.


–




"This low level of discourse is not what we expect from officials who seek to gain global support for their cause," said Prince Bandar in the three-part interview. "Their [Palestinian leaders'] transgression against the Gulf states' leadership with this reprehensible discourse is entirely unacceptable."




–


read more.
end