Fed Panics As Foreigners Dump A Record $109 Billion In US Treasuries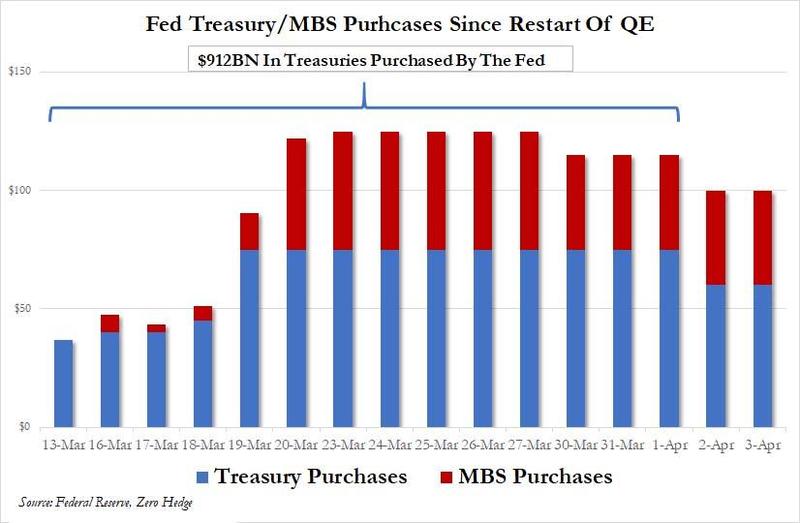 Fed Panics As Foreigners Dump A Record $109 Billion In US Treasuries
by Tyler Durden, https://www.zerohedge.com/
Exactly one week ago, when we highlighted the unprecedented surge in Fed Treasury purchases which since March 19 has amounted to $75BN per day until tomorrow when it tapers modestly to $60BN, we said that the Fed's record ramp in debt monetization "is hardly an accident: one look at the Treasury securities held in custody at the Fed shows that the past two weeks have seen a whopping $50BN in foreign central bank sales, a 1.7% drop which was the highest in six years."


–




As we also noted, "the selling may have contributed to record volatility in the Treasury market and prompted the Fed's intervention. More importantly, it also means that the biggest buyer of US Treasurys in the past decade, foreign official institutions (i.e., central banks and reserve managers) are now sellers, so now the U.S. government needs private investors to soak up the ever increasing debt issuance."




–


But since private investors are busy, trying to avoid getting killed by a deadly Chinese virus, it means that only the Fed now can fund the exploding US budget deficit… which is precisely what it has been doing, having purchased a record $912 billion in US Treasuries since the relaunch of official QE (hence expanded to unlimited QE) on March 13.
–
read more.
end