"If Getting Us Into $6 Trillion More Debt Doesn't Matter, Then Why Not $350 Trillion?"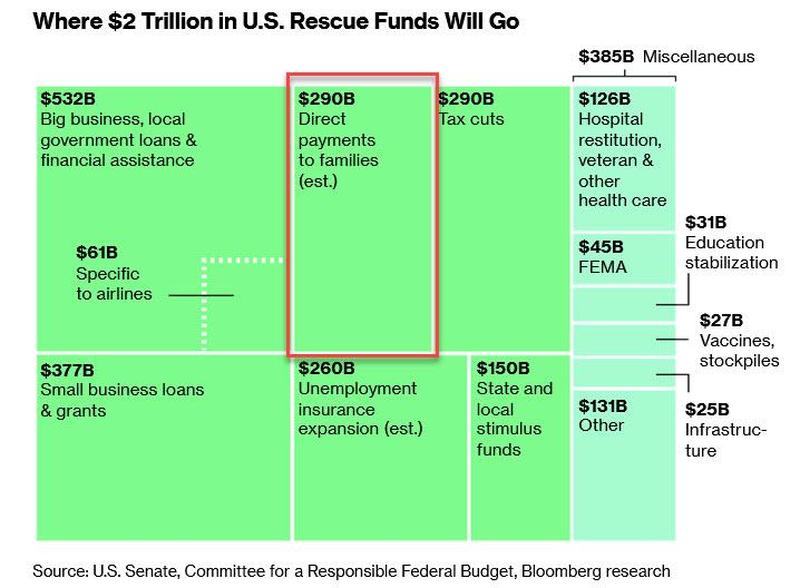 "If Getting Us Into $6 Trillion More Debt Doesn't Matter, Then Why Not $350 Trillion?"
by Tyler Durden, https://www.zerohedge.com/
Shortly after 4pm, president Trump signed into law the $2 trillion fiscal stimulus also known as the Coronavirus Aid, Relief, and Economic Security Act (CARES Act), which gives the Fed the ammunition to issue up to $4.5 trillion in additional debt, a "Multitrillion Dollar Helicopter Credit Drop" as Bloomberg called it, and officially launches not only helicopter money but the biggest wealth transfer in US history, as not only will the Fed balance sheet double on short notice but will unleash an unprecedented spending spree the likes of which not even Alexandra Ocasio-Cortez could have ever imagined would take place.


–




One person tried to if not stop it, then at least delay and ask the critical questions that everyone else in Congress should have been asking: why are US citizens, who are supposed to be the sole beneficiaries of this emergency bailout act, just a footnote in the gargantuan bill's deluge of electronic ones and zeroes. That person was Republican Rep. from Kentucky, Thomas Massie, who tried to force a recorded vote on the legislation, i.e., a roll coll, prompting a scramble by House members to come back to Washington to form the required quorum of at least 216 members.




–


Of course, Massie failed, as the vote passed and was eventually signed into law. However, Massie did at least try to bring some much needed attention to what was contained in the bill, and pose some of the key questions that so many others should have asked. Below are some of his key points:


–


read more.
end