China Reports Huge Jump In New Coronavirus Infections, Deaths; Stocks Tumble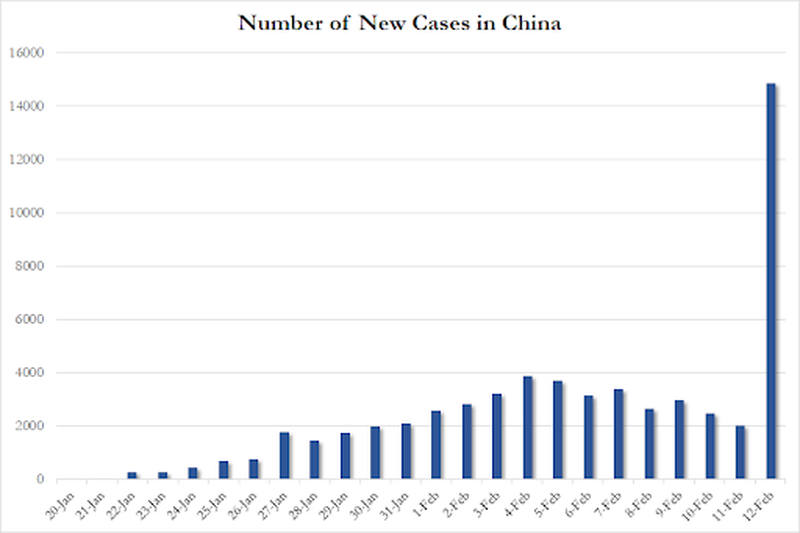 The number of deaths as cited by ZeroHedge (528) need to be confirmed as Chinese sources cite only 242 deaths in Hubei. Update latest: ZeroHedge confirms error, it should be 242 and not 528.
–
China Reports Huge Jump In New Coronavirus Infections, Deaths; Stocks Tumble
by Tyler Durden, https://www.zerohedge.com/
Summary:

China's Hubei province admits a massive spike in virus cases and deaths (14,840 additional cases and

242

additional deaths)

The Sun reports first case confirmed in London, bringing UK total to 9

UK hospital confirms worker found to be infected treated 'small number' of patients

Russia releases two Chinese nationals who recovered from virus

China Grand Prix likely to be cancelled

Couple onboard 'Diamond Princess' tell CNBC situation is "frankly terrifying".

AFP publishes report exposing worsening shortages of food and supplies in Wuhan

Cruise ship rejected by four countries allowed to dock in Cambodia

Rumors of 10k in Wuhan not included in official count of cases

NYT follows WSJ in exploring problems with Chinese testing kits

Global Times says US should restart travel to China

US officials complain about China still denying American help

First ship-to-shore infection occurs in Japan from 'Diamond Princess'

State Department lets non-essential personnel and their families leave Hong Kong because of outbreak

* * *
Update (1855ET): Hubei just released its latest round of coronavirus outbreak figures, and in a stunning confirmation of the 'conspiracy theory' that China had altered the way it was reporting Covid-19 deaths and cases (in order to suggest that things were improving and you should buy stocks), Hubei province just came clean and the numbers are stunning.
–
read more.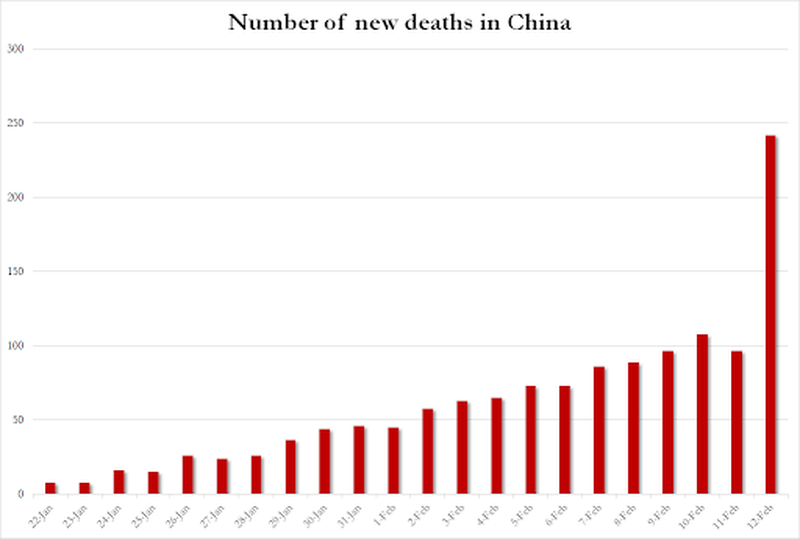 end