Today's "Watershed" Repo-calypse Is "One Of The Worst Things That Can Happen"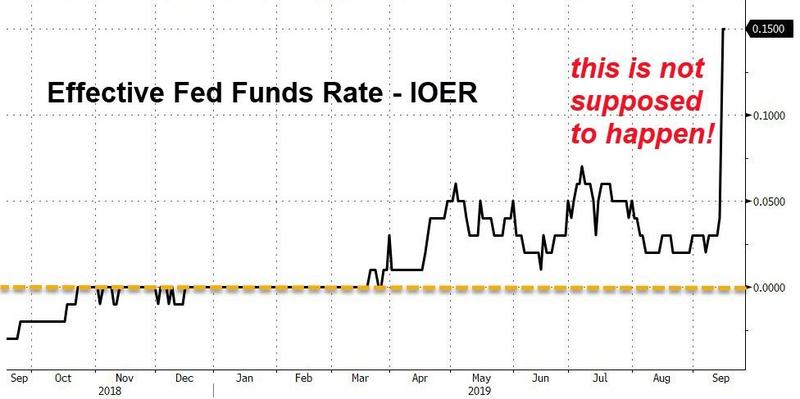 Fear and trepidation time? 
Today's "Watershed" Repo-calypse Is "One Of The Worst Things That Can Happen"
by Tyler Durden, https://www.zerohedge.com/


While it is being ignored by most (because the S&P didn't crash), the chaos in the Fed-controlled short-term liquidity markets should panic everyone as for the first time in a decade, NYFRB was forced to inject liquidity for o/n repo…




–




Repo rates kept rising despite the Fed's operation…


In context, this is quite a move…
As one veteran short-term rates trader explained…:
Bottom line: here's what the market thinks of the Fed's temporary solution…
It's a joke.
MORE COWBELL?
More cowbell indeed.
As Bloomberg reports, today's surge in Treasury repo rates poses a threat to the market more broadly because traders won't take new positions without confidence in their ability to obtain funding at consistent rates, said John Fath, managing partner at BTG Pactual Asset Management and a primary dealer trader from 1993 to 2008.


–


"Today was a bit of a watershed event, though we've been seeing this brewing. When they set funds rate target at 2 to 2.25, ideally you would like to funding to be around 2.15. For weeks it's been above that.


–




"Today was more dramatic. Funding opened at 4.5, quickly moved to a high of 10, then dropped back to 2.50, nothing close to 2.15. So you've lost control of where you want financing.




–


"Overnight financing is the key to driving the economy, leverage. If you don't have control over it, what's the point of setting a funds rate? If they ease tomorrow and funding is at 4%, does it matter if they eased?


–


"If the plumbing doesn't work, then it's going to dramatically affect secondary trading of Treasuries. Which is the last thing they need when there's massive issuance going on.


–


"This is without a doubt one of the worst things that can happen. In many respects it overshadows the Fed moving tomorrow, because if the plumbing doesn't work everything starts to break down. Everything is predicated upon your getting a reasonable funding rate. Otherwise why would you buy this paper to begin with. If you're funding your overnight position at 6 why would you buy a 10-year at 2?


–


"Today's funding market was more emblematic of what goes on in emerging markets rather than the largest developed debt market in the world. 


–




r

ead more.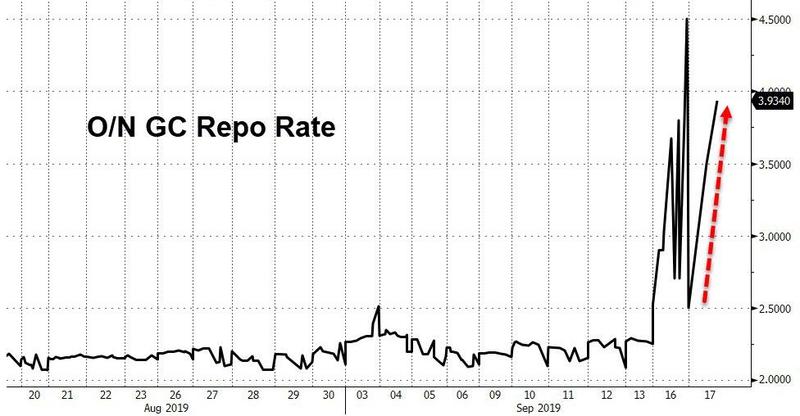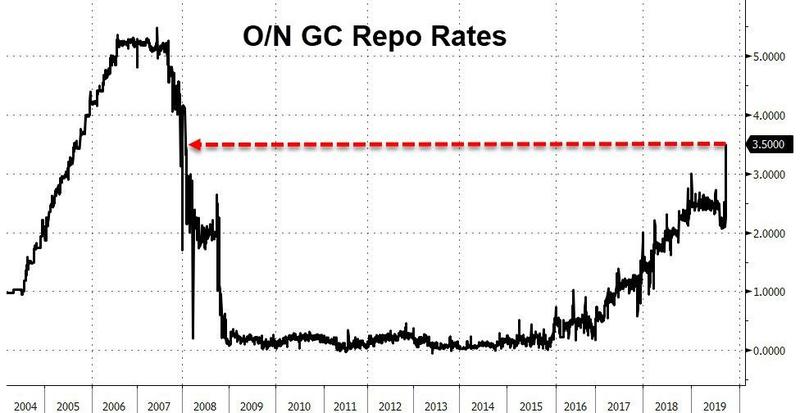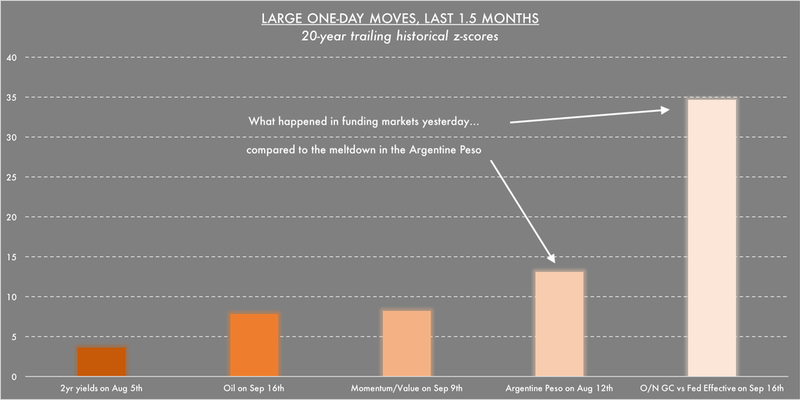 end