BofA: "According To This Chart, Something Big Is About To Happen"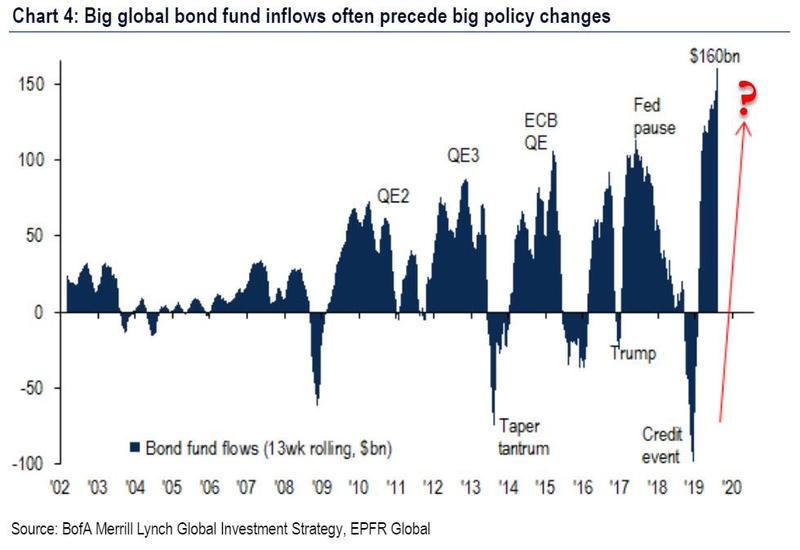 BofA: "According To This Chart, Something Big Is About To Happen"
by Tyler Durden, https://www.zerohedge.com/


It was about 10 years ago that Bank of America first declared, and many other Wall Street firms followed, that the "Great Rotation" in capital away from bond funds and toward equity funds was just around the corner. Boy, was BofA wrong.




–


As the chart of the week from, you guessed it, Bank of America published in Friday's Flow Show weekly by BofA's Michael Hartnett shows, not only has there not been a "great rotation" out of bonds funds, but on the contrary, a record $160bn inflows to bond funds in the past 3 months reveal deep global recession fear and  global capitulation into "Japanification" theme; indeed, as a separate chart from Barclays shows, the global equity outflows in 2019 amount to a whopping 3% of total AUM, which is almost half the outflows seen during the last downturn.


–


What is more notable is that going back to the BofA chart referenced above, "big bond inflows often precede big policy changes (e.g. 2010/12/15)", in other words, the market is convinced that something big is about to happen.


–


The silver lining? The chart also illustrates that periods of big bond outflows (e.g. 2008/13/18) coincide with the most bearish returns across asset classes, which may explain why in a time of record bond inflows, stocks are trading near all time highs…


–


read more.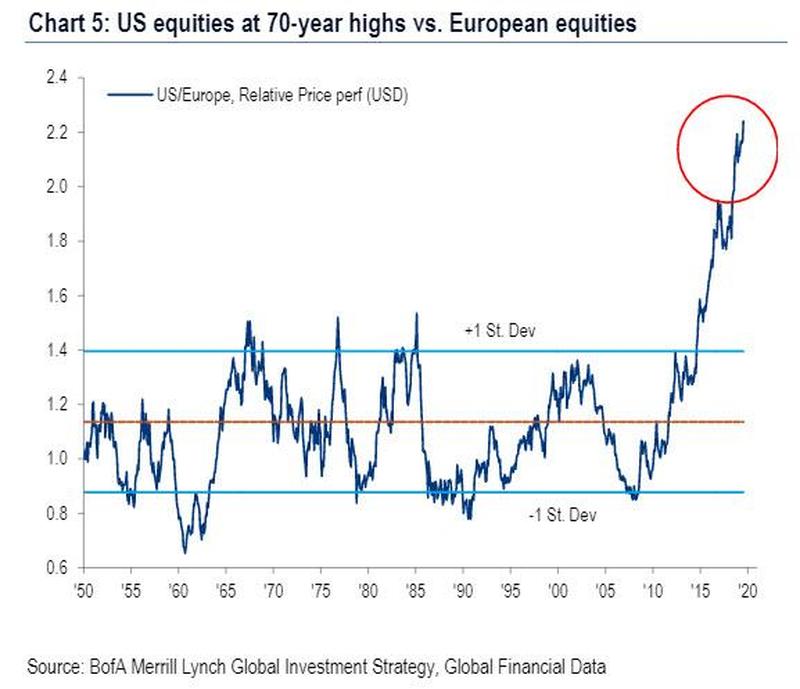 end