'End of Western Hegemony': Why Does Macron Want Russia at Europe's Side?
President Macron went further, even saying that the main problem in the world is no longer Russia but instead the United States

Op-ed by John Laughlandhttps://t.co/DzdF0khoh0

— RT (@RT_com) August 20, 2019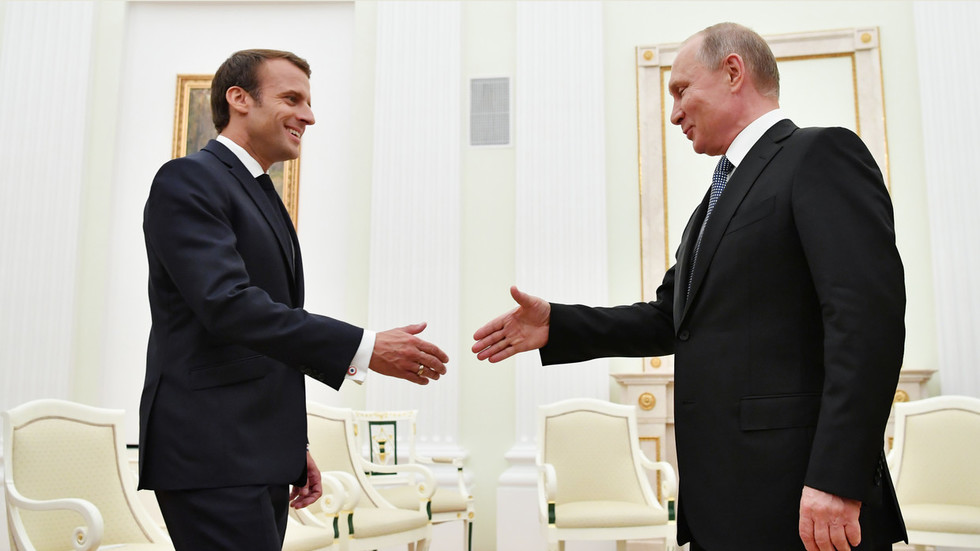 Europe (the 10 Horn Beast) is abandoning America in favor of an alliance with Russia & China. There is NO POSSIBILITY of a Luciferian New World Order, World Government led by the Anti-Christ with Trump in charge. They will attempt to remove Trump in the 2020 POTUS election. But even if they are successful, they (the Satanic bloodlines) have to root out the Illluminist MIC behind Trump. There is a massive schism between the Old Black Nobility of Europe and the USA centric "wannabe upstarts" Satanists controlling America. This is setting up the stage for the Revelation 17 war between the 10 Horn Beast (Europe) and the Mystery Babylon Whore(America).
–
See also: 'New rules of trust & security': Macron wants EU ties with Moscow independent of NATO & US
–
'End of Western Hegemony': Why Does Macron Want Russia at Europe's Side?
by https://www.rt.com/


French President Emmanuel Macron has warned Western nations against the "strategic mistake" of alienating Russia – but in doing so, he seeks a bigger role for himself in international politics.


–
"We are living the end of Western hegemony," Macron told diplomats on Tuesday, after hosting the G7 meeting in the city of Biarritz on France's Atlantic coast over the weekend. He named the rise of Beijing and Moscow as signs of a shift on the world scene.
–
"Pushing Russia away from Europe is a profound strategic mistake."
–
Pushing Moscow into Beijing's arms?
"We're either pushing Russia into isolation, which increases tensions, or to ally itself with other major powers like China, which would not be in our interest," Macron said, calling for the "rethinking" of relations with Moscow. Otherwise, Europe will be stuck with being "a theater for strategic struggle between the US and Russia."
–
read more.
end